Beautiful Border Frames a Sunburst Tabletop
The border around the veneered center of a tabletop can have a strong voice, or it can serve its purpose with a whisper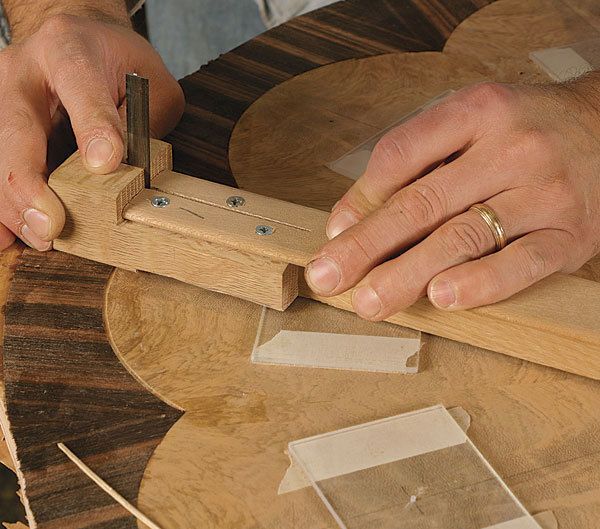 Synopsis: You can increase the "wow" factor of a sunburst tabletop by cutting the border with a scalloped edge, as shown in this Master Class. Mark Arnold shows how to decide on an attractive radius for the scallops, lay it out, and install the border. This is a companion piece to "How to Veneer a Sunburst."
From Fine Woodworking #206
Depending on the design, the border around the veneered center of a tabletop can have a strong voice, or it can serve its purpose with a whisper.
I'll illustrate how you can use contrasting veneer to increase the "wow" factor of even a piece as dramatic as a sunburst tabletop (see "How to Veneer a sunburst," pp. 72-79). By cutting the border, also known as crossbanding, with either a concave or convex curve where it meets the sunburst, you can produce two very different looks: A concave edge produces a floral…
Start your 14-day FREE trial to continue reading this story.