Torture Test for Outdoor Finishes
We sent five types around the country and found one favorite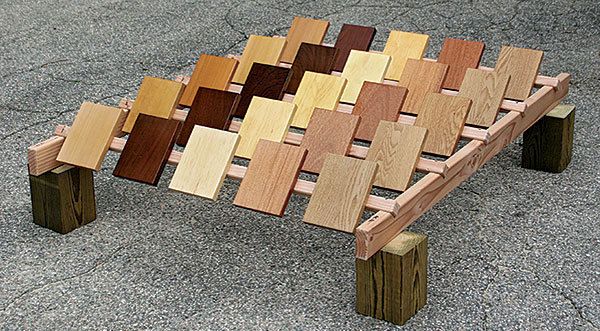 Synopsis: Wood and weather don't work well together. So if you want to keep that outdoor table or Adirondack chair looking like new, a protective finish is a must. But which finish? They don't all deliver. To find out, we treated five wood species with five different types of outdoor finish, then let a rack of sample boards sit outside for a year in Oregon, New Mexico, Louisiana, and Connecticut. Each region subjected the samples to a unique set of climate conditions. In the end, we had a new insight on how outdoor finishes and different types of wood hold up to the elements. Read on to discover what we found.
From Fine Woodworking #205
The great outdoors isn't great for wood. No matter if it's a fallen maple tree in the back woods or an Adirondack chair in the backyard, nature wants to convert all dead wood into…
Start your 14-day FREE trial to continue reading this story.