Don't Use Oil on Waterstones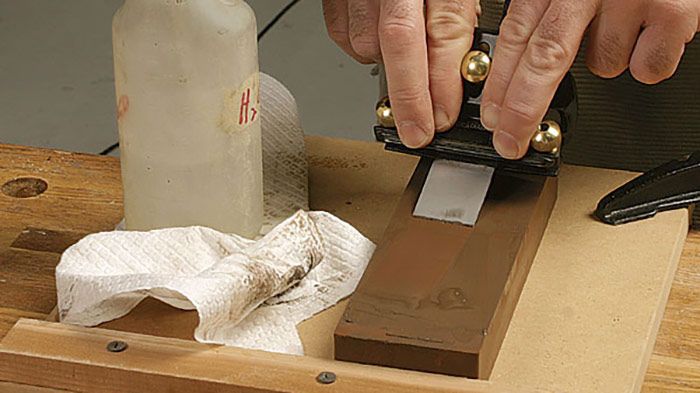 QUESTION:
The temperature in my shop regularly dips below freezing in the winter. If there's any water in my waterstones, it freezes, expands, and breaks them. Can I use oil to lubricate them instead?
Benton Landers, Minneapolis, MN
ANSWER:
According to waterstone manufacturer Norton, you shouldn't use oil on waterstones because the oil will clog the stone's pores. That would keep slurry from developing. Slurry is a soupy mixture of water and loose abrasive particles, and it's what does the honing.
Your best bet during the winter is to keep your waterstones in a heated area. Or you could just switch to another sharpening method.