How to Sharpen Chisels With Nonparallel Sides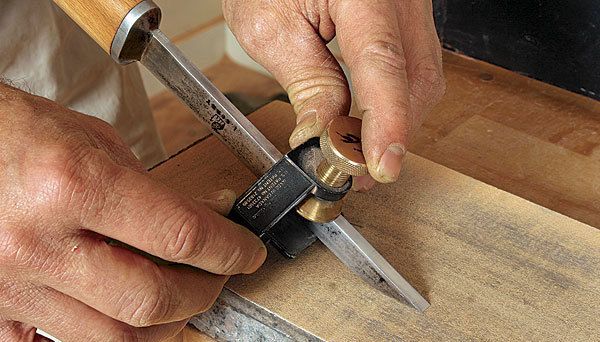 QUESTION:
I have a few large mortising chisels that taper from the bolster to the cutting edge. Unfortunately, my honing guide requires the chisel to have parallel sides, or the cutting edges end up skewed. Can I use a honing jig and get a square cutting edge?
—Mike Woolf, Vashon, WA
ANSWER:
You'll have to square the chisel in the jig by eye. First set the chisel to the desired honing angle. Then adjust it so that the cutting edge is square to the sides of the honing guide.
As you hone the primary bevel, periodically check the cutting edge with a small square. Look for the gap on each side to be the same.
---
Drawing by Vince Babak