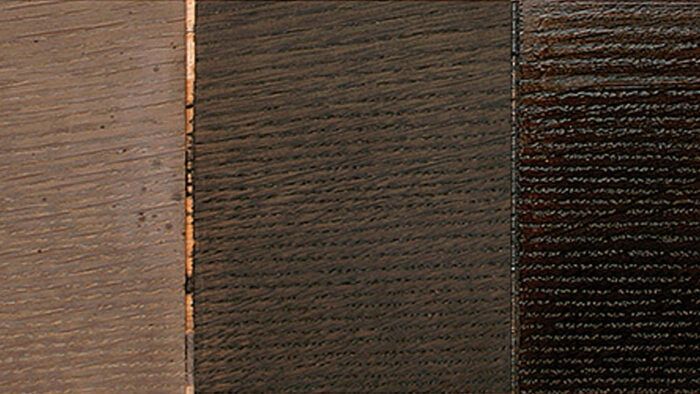 QUESTION:
I am trying to ebonize an oak table. I applied a solution of vinegar and steel wool to a sample board, but that turned the oak bright purple. I then applied a water-based black aniline dye. The oak turned a dull green. What have I done wrong, and what can I do to correct the color?
—Bob Black, Bellaire, TX
ANSWER:
Don't judge the color of a chemical stain or dye until you have applied several coats of finish, because the finish usually changes or deepens the color.
Apply an oil-based black stain (Minwax 2718) to even out the color. Then apply an amber-colored finish such as shellac, lacquer, or an oil-based polyurethane. The finish will counteract the green and purple hues caused by the chemical stain.
In the future, skip the chemical stain and just use the dye, pigment stain, and a clear finish coat.
| | |
| --- | --- |
| | Stain second. An oil-based black pigment stain (Minwax 2718) will deepen the color. |
---
From Fine Woodworking #201