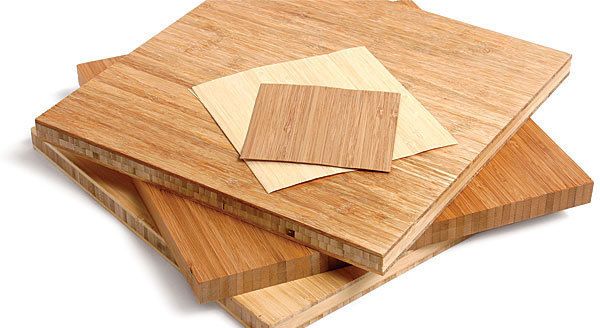 Q:
Attracted to bamboo as a renewable resource, I decided to make a small table using bamboo flooring. I installed new blades in my planer and removed the ridges on the back of the 4-in.-wide strips and the finish layer on the front. I knew that bamboo is loaded with silicates, but was shocked at the condition of the blades after planing about 1/8 in. off of about 50 linear feet. After cutting the legs on the tablesaw, I tried to handplane the slight mismatches on the glued-up leg joints. I used very sharp blades at a high angle but still got extensive tearout. Scrapers worked but became dull so fast that they were not a realistic option either. Do you have any tips on how to work this green but gnarly material?
Daryl Boudreaux, Wallingford, PA
A:
I've worked with solid-core bamboo plywood and with sheets of bamboo veneer. (In general, you can purchase bamboo as paper-backed veneer, in various forms of plywood where bamboo forms the core and the faces, and as laminated slabs.)
Typically, I stack solid-core bamboo plywood to get thicker pieces or, for thinner ones, resaw it on the tablesaw and bring it to finished size using a wide belt sander. I do not recommend putting pieces through a thickness planer, as you will get tearout regardless of feed direction.
For joinery, I've used dowels, biscuits, and slip tenons. When using through-tenons, I make them from bamboo. I use Titebond Original for laminating and assembling. I treat bamboo veneer like any other veneer, cutting and taping it to obtain the right size, and using Unibond 800 glue in a vacuum bag to apply the veneer. When trimming veneers, I use a standard carbide-tipped, flush-trimming router bit. I prefer to climb cut, which minimizes the splintering.
Hard but smooth. Bamboo is almost impossible to plane either by hand or machine, but it cuts very cleanly with carbide.
In short, carbide works well on bamboo but steel planer blades don't, and sanding is the best way to get surfaces with no tearout.
From Fine Woodworking #200