Special Screws for Hinges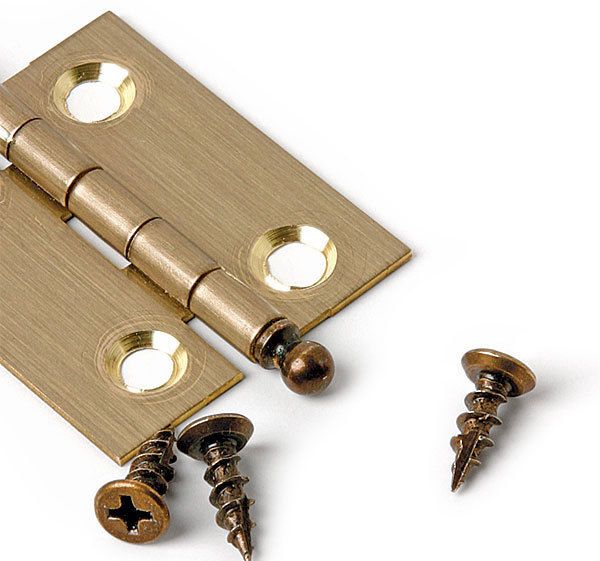 Q:
In his article "Use Screws Like a Pro" (FWW #195), Robert Settich recommends using "special" hinge screws. What are these and where can I get them?
Philip Houck, Boston, MA
A:
The two features that set hinge screws apart are the thread extending the whole length of the shaft, and the undercut head. Hinges are often set into thin pieces of wood requiring short screws. To maximize their holding power, the thread needs to extend right up the shaft instead of stopping a short distance from the head.
When you drive a screw, the threads can raise a tiny curl of wood that can prevent the head of the screw from fully seating. When the edges of an undercut head contact the hinge, there is a gap around the shaft that leaves room for that curl of wood.
Hinge screws are also very helpful when installing drawer slides, but unfortunately, there is a limited range of this type of screw. Lee Valley sells them with a zinc or antique brass finish, in 1/2-in. to 3/4-in. lengths, but only with a Philips-head drive. McFeely's sells what appears to be an identical screw, but only in zinc and in fewer lengths.