Three Tips for Mounting Hardware
Hinging a jewelry box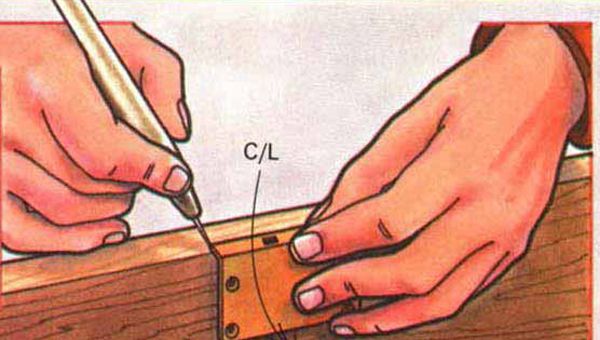 Synopsis: Sam Bush, Larry Brusso, and Simon Watts share tips on installing hinges. Bush explains how to install them on jewelry boxes; one of his tips is to mark screw holes a tiny bit off-center to the inside to draw the hinge leaf in tight. Brusso talks about using a gauge to speed knife-hinge installation, which he uses on cabinet doors. He also explains how to mark L-shaped hinges. Watts discusses how to install a lock into a chest with a lid of frame and panel, plywood, or veneer construction, to avoid seasonal movement difficulties. All the explanations are accompanied by detailed drawings to illustrate their techniques.
Mounting hinges on a small box can be at the end of the project, when you'd like to be done. Here are a few ideas I find helpful for hinging a box of the card-file type, where lid and box must align well.
Start your 14-day FREE trial to continue reading this story.