Resawing and Mitering with Doug Stowe
In this excerpt from his DVD on box-making, Doug Stowe shows two ways to resaw stock and how to match the grain across a mitered joint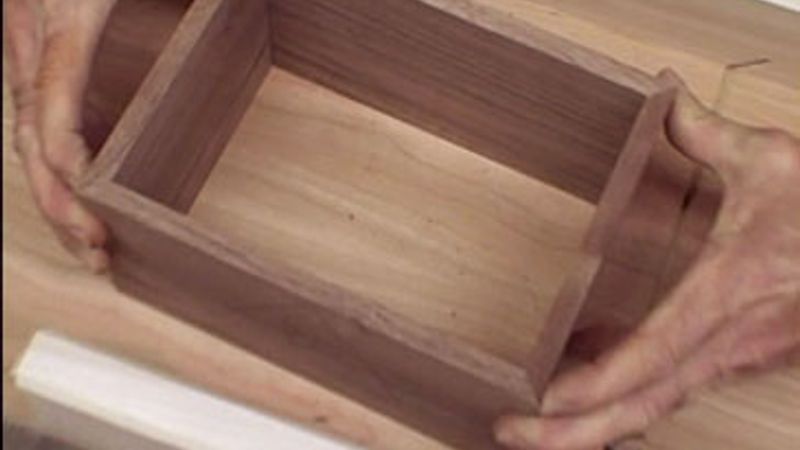 Gary Junken
For more than 30 years, Doug Stowe has been making boxes in Northwestern Arkansas, often using locally grown hardwoods and unusual embellishments, such as inlaid stones, leather hinges, or hand-wrought handles and pulls.
In this excerpt from his DVD, "Basic Box Making," Stowe demonstrates how to resaw stock on the tablesaw as well as the bandsaw. He also shows how to use a miter sled on the tablesaw to cut box sides accurately, with grain that appears continuous across the miter joint.
Excerpted from:
Basic Box Making DVD
by Doug Stowe
This DVD offers basic designs and many variations to teach different woodworking techniques while you learn to create a practical item or a gift that will become an heirloom. While this DVD will be enjoyed by beginners, it will also be great for any woodworker interested in small projects that can be made in a weekend with wood left over from another project.
Browse all DVDs and Videos