Easy Way to Carry and Store Spring Clamps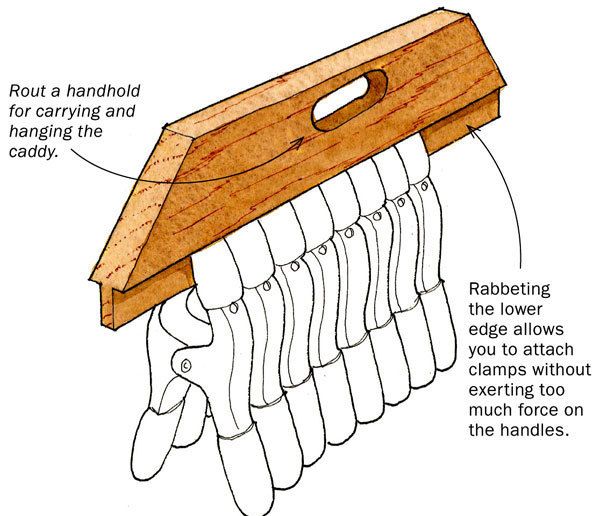 This caddy is one of the best ways to organize a collection of spring clamps. To make it, cut a 1-ft.-long handle, thin the lower edge with opposing rabbets, and pop the clamps onto the caddy. You can carry the clamps from place to place, where they stay neatly out of the way until you need them.
Drawing by Jim Richey.

Drawing by Jim Richey.
Start your 14-day FREE trial to continue reading this story.