Andy Rae Shop Tip: Flattening Wide Boards
What are your options when the wood you want to use is wider than your jointer? Andy Rae shows you how to flatten a large plank with portable tools and winding sticks.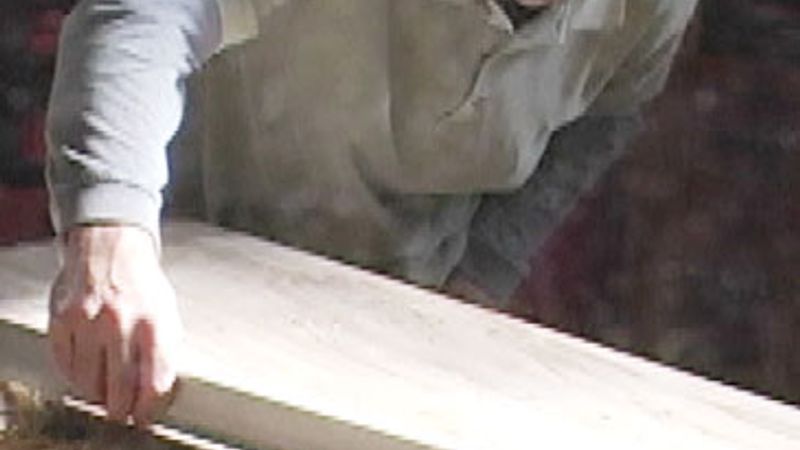 David Heim and Michael Dobsevage
Flattening wide stock is always a challenge. Even if you own a large jointer, sooner or later you'll want to use a plank that's too big for it.
Andy Rae, a contributing editor to FineWoodworking.com, shows three ways to flatten a large plank using portable tools. If you have enough elbow grease, you can use a scrub plane or a long jointer plane. But Rae's tool of choice is a power plane. He shows how to use one in conjunction with a good straightedge and a pair of winding sticks to quickly flatten a cupped, twisted piece of maple.
In the video, Rae finishes the flattening with a 20-in. planer, a larger machine than many woodworkers have. However, the techniques and his approach to flattening stock will work with the more common 13-in. benchtop planer.