Plane Both Faces Equally When Thicknessing by Hand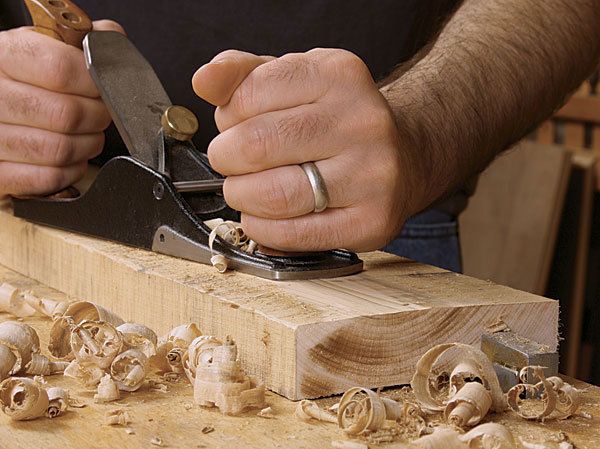 Q:
When using a power planer to thickness a board, it is common to remove wood from both sides of the board to minimize warping. But when doing it by hand, isn't more wood removed from one side than the other? Won't that cause warping?
John Leko, Huntsville, AL
A:
Whether you do it with hand tools or power tools, if you remove more material from one side of the board than the other, it can cup. But the problem tends to take care of itself. Here's why.
First, start with a board that's close to the final thickness you need. For example, use a 4/4 board to get one 3⁄4 in. thick. Use a scrub plane to quickly remove any cup, twist, or bow. Follow up with a jack plane to level the surface and a jointer to straighten it. I've found that at this point about 1⁄8 in. of material has been removed from a typical board. When scribing a line on all four edges to mark the board's final thickness, you'll find you are removing about 1⁄8 in. from the other side, too. Flip it over and plane the board down to the line. If you need a board thinner than 3⁄4 in., begin to flip the board over, taking an equal amount from both sides until you reach the final thickness.