Rock-Solid Router Table
Easy to build, this workhorse can handle any routing task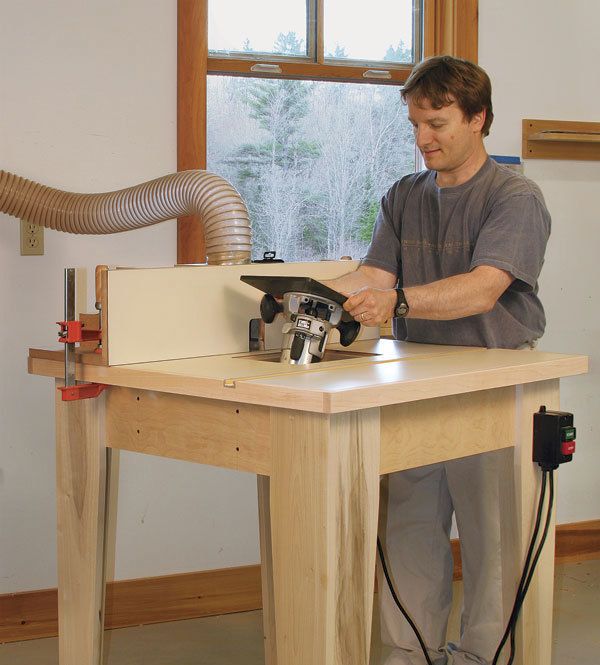 Synopsis: This sturdy router table was designed by Peter Schlebecker to stand up under years of nonstop use by student woodworkers at the Center for Furniture Craftsmanship, and it has been up to that challenge. The MDF and plastic-laminate top will stay flat and stable despite extremes of humidity or rough treatment. The tabletop is the right size to accommodate small workpieces as well as large, and the tall fence fully supports workpieces as they pass the router bit. A miter track is useful for creating joinery. This design can be adapted to any type of router.
One of the first assignments I was given as the new facilities manager at the Center for Furniture Craftsmanship was to design and build the best router table I could using common woodworking materials. I started by coming up with a list of must-have features.
First, the table surface had to be big…
Start your 14-day FREE trial to continue reading this story.