Improving the Grip on Clamp Handles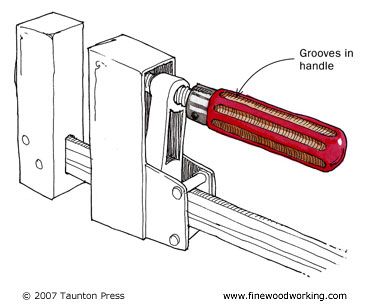 Here's a quick and easy improvement that really increases the gripping pressure on clamps with wooden handles. Just cut seven or eight grooves the length of the handle with a #9-sweep carving gouge. To avoid nicking the gouge, though, be careful not to let it hit the ferrule at the base of the grip.
Drawings by Jim Richey.

Drawings by Jim Richey