Proxxon - Proxxon – Micro-Router
The 2.4 lb Proxxon mini plunge router features 1/5 hp with 27,500 rpm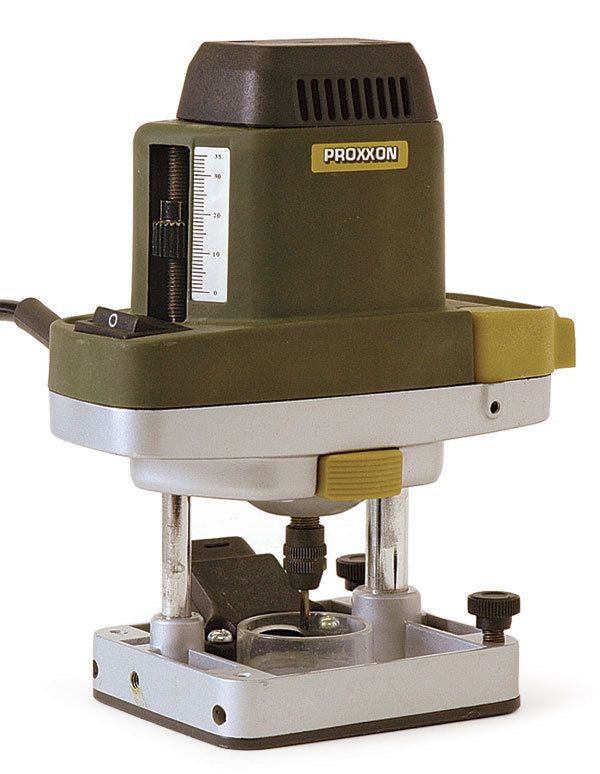 Proxxon, a German tool make, has created a micro-router that offers the precision of a plunge router on a miniature scale.
This little router is the real deal with smooth-operating plunge mechanism, diecast aluminum base, replaceable polycarbonate base pad, and an adjustable depth-stop. An easily operated depth lock is integrated into the grip pad on the motor housing with the power switch located on the opposite grip pad. Designed for detail work, the router features a small keyless chuck with threejaw collets for a number of small-diameter shanks, from 1/32 in. to 1/8 in. A spindle lock integrated into the router housing simplifies bit changes, although the small scale of this router makes changing bits a challenge for those of us with sausage-sized fingers. The kit includes an edge guide and a circle-cutting guide.
Weighing in at a svelte 2.4 lb., this little gem is ideal for inlay and small detail work. The Proxxon micro-router sells for the small price of $79 at www.minicrafttools.com.