Mitered Molding Simplifies Traditional Doors
Power tool technique works for any molding profile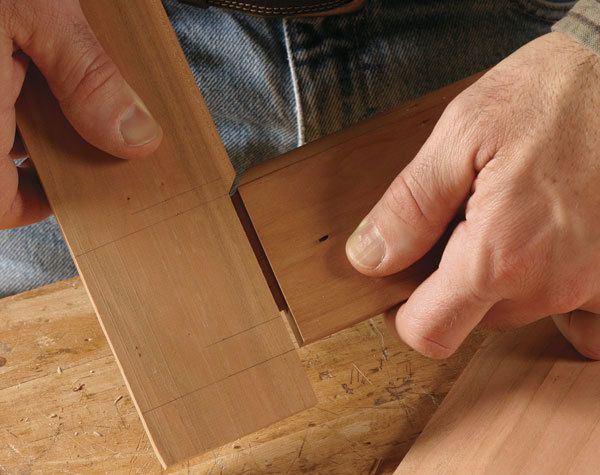 Synopsis: Sticking is the decorative molding that decorates the inside edges of traditional door frames. To join this type of profile cleanly at the inside corners of a frame, Lonnie Bird uses a simple mitering technique. This method offers greater strength than the short stub tenon created by cope-and-stick router bits, because it allows the use of a full mortise-and-tenon joint. Yet it can be accomplished with the tablesaw and router table. Bird offers tips for designing a sticking profile for use with both flat and raised panels. He also provides step-by-step instructions for laying out the mortises and tenons, cutting grooves for the panel, shaping the molding profile, and making the mitered cuts.
The term "sticking" refers to the decorative molding along the inside edges of traditional door frames. The sticking is commonly a simple molding profile such as an ovolo or a thumbnail. The challenge is joining this…
Start your 14-day FREE trial to continue reading this story.