Make an Oval Fan Inlay
A fast and repeatable method for cutting, shading, and assembling the veneers on this Federal-period decoration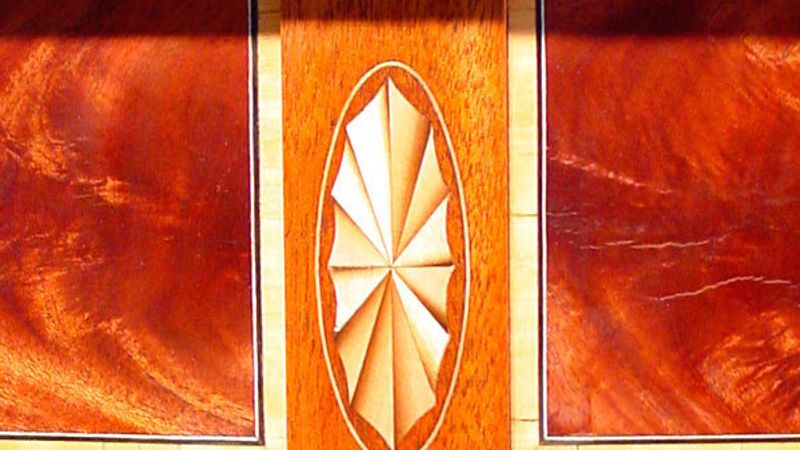 Matt Berger and Michael Dobsevage
When tasked with creating 16 matching oval fan inlays for a extendable Federal-period dining table, John Gush, of Naperville, Illinois, came up with a simplified technique that can be easily repeated with consistent results.
His trick is to shade the edge of a veneer strip by dipping it in hot sand, and then cut each of the fan petals from the veneer using a series of templates.
In this video, Gush walks through his process of shading, cutting, and assembling a small oval fan inlay. To take a closer look at Gush's dining table in The Gallery, click on the image above.
Photos: John Gush and Kelly Dunton