Federal-Style Oval Inlays
For efficiency and accuracy where it counts, take advantage of two marquetry methods: stack cutting and bevel cutting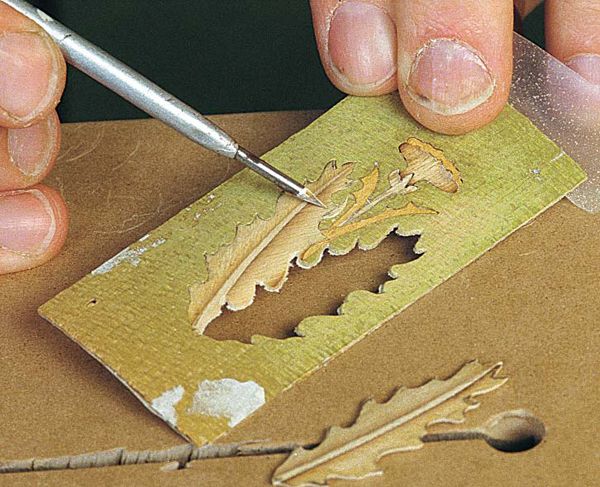 Synopsis: Steve Latta loves to cut inlays, and he shares his enthusiasm here as he shows how to cut a leaf-and-thistle oval inlay. Patterns of classic ovals may be hard to find, but veneers are readily available. You can use two methods to cut this type of oval – stack cutting, which is fast but leaves gaps; and bevel cutting, which is more difficult but cleaner. He shares a slightly different way of mounting the oval and explains the detail work necessary when finishing. Latta summarizes the steps involved with a close-up of both the inlay and the finished piece. Side information addresses the materials and techniques needed for sand-shading veneers.
Woodworkers who specialize in 18th-century reproductions tend to be an obsessive bunch. Whether they're turners, carvers or upholsterers, they find a niche and focus—I mean really focus—on it. For me, it's inlay and marquetry. I could cut all day and…
Start your 14-day FREE trial to continue reading this story.