Precision Jig for Precise Joints
The miter shoot allows you to plane components for a perfect fit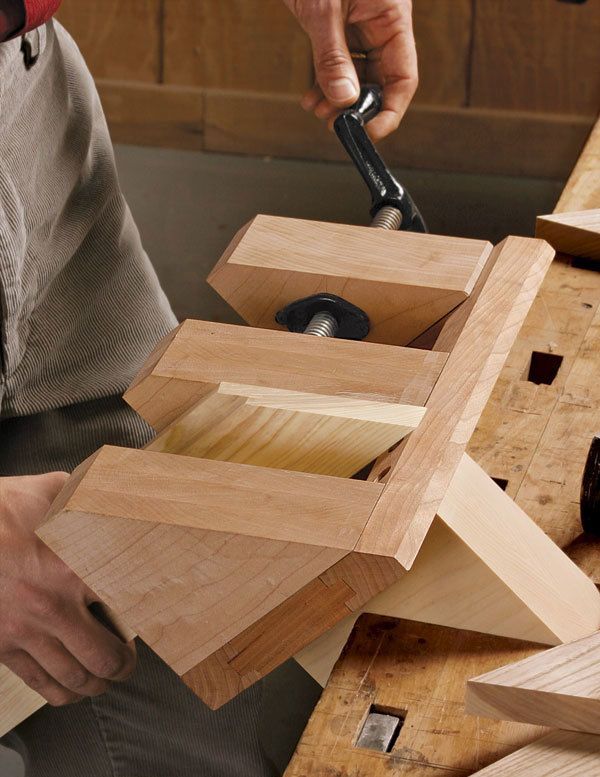 Synopsis: The miter shoot, a jig that consists of two working surfaces aligned at 45° and 90° that is clamped to the workbench, can be used to true up parts for miter joints, trim a tenon's cheeks at 90°, and trim and square tenon shoulders. Making one takes some time and a commitment to accuracy — all the surfaces and angles must be true, and the sliding parts must run smoothly without sloppiness. But once you build one, you'll find it hard to do without it: Miters will lose their capacity to intimidate, and you'll be truing up tenons without the risk of tearout.
From Fine Woodworking #190
"What's that?" asked Peter Korn, looking at the thing clamped in the tail vise of my bench. The object was a screw miter shoot that I use on almost every project. Korn, director of the Center for Furniture Craftsmanship in Maine, had come to…
Start your 14-day FREE trial to continue reading this story.