Laying Out Dovetails
Key steps in laying out the basic through-dovetail joint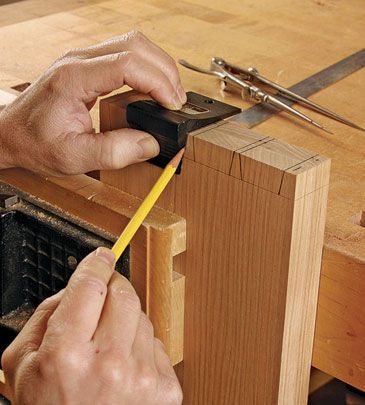 Synopsis: Dovetail layout can be a source of frustration for beginning woodworkers. First, one must figure out the size and spacing of the tails and pins, and choose a slope of the tails. Then, one must lay them out correctly. Chris Gochnour takes readers through the anatomy of a strong dovetail joint. He demonstrates how to set the tail spacing, mark the tail board, cut the tail board, and then mark and cut the pin board. He also offers a gallery of different dovetail-layout designs.
From Fine Woodworking #190
Striking a perfect blend of form and function, dovetail joints add great interest and detail while enhancing the structural integrity of a case, box, or drawer.
Cutting dovetails can become second nature after plenty of practice with saw and chisel. Dovetail layout, on the other hand, is where I see students get frustrated. Here are the key steps in laying out a…
Start your 14-day FREE trial to continue reading this story.