Improve a Benchdog with a Bullet Catch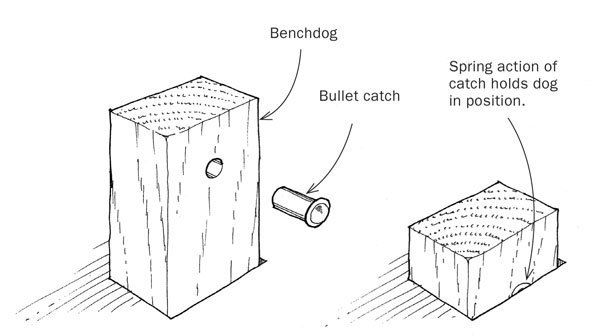 A benchdog that's too skinny will fall into the dog hole. One that's too fat is hard to adjust. I solved the problem with a bullet catch, an inexpensive item available at hardware stores.
When using a bullet catch, you'll want the benchdog slightly undersize in thickness, so it slides easily in the hole. Then, drill a hole in the side of the dog and install the catch. The spring inside the catch holds the dog in position at any elevation. Use a pair of catches for especially long dogs.
Drawings by Jim Richey.

Drawings by Jim Richey