Raise a Panel With a Straight Router Bit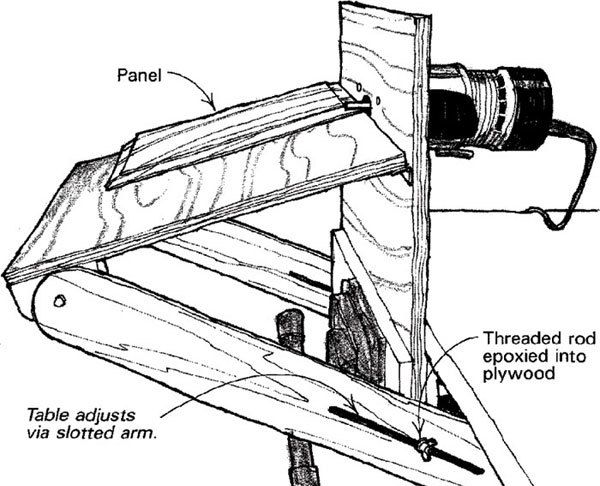 This router fixture is great for quickly and safely beveling panels. It's made from 3/4-in plywood and some scraps. Its table is hinged and adjusts via a slotted support arm to vary the bevel angle.
I use a 1/2-in.-dia. carbide bit and make three passes. The first two passes remove the bulk of the stock. The final pass removes only about 1/32 in. of material and leaves a clean face without ripples.
Gerald Robertson, Angus, Ont.
Fine Woodworking magazine, February 1988 No. 68
Drawing: Jim Richey

Jim Richey