How Much Curve to Put on Curved Cauls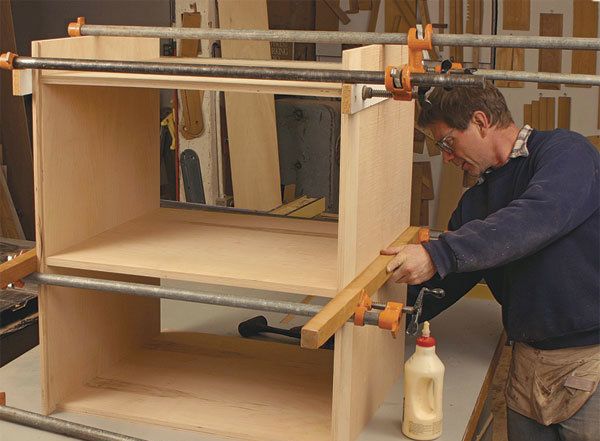 Q:
Your article "Surviving Glue-Ups" explained how curved cauls can be used to apply pressure where clamps can't reach. But you didn't say much about how to make the cauls. Is there a rule of thumb for the amount of curvature per foot of caul? Does the curve have to be symmetrical? What woods are suitable?
F.H. Lott, Minneapolis, MN
A:
You don't have to be very scientific to make useful curved cauls. Just be sure they're long enough for most of your glue-ups.
I use ordinary fir con­struction lumber for my curved cauls. It is inexpensive and less likely to mar hardwood workpieces. I have some cauls that are 16 in. long and some that are 24 in. long, which takes care of most of the cabinet work I do. I've found that tapering the cauls by 1/8 in. to 1/4 in. at their…
Start your 14-day FREE trial to continue reading this story.