Skil - Cordless Screwdriver
This small but powerful cordless screwdriver holds a charge for up to 18 months and comes with a 34-piece bit set.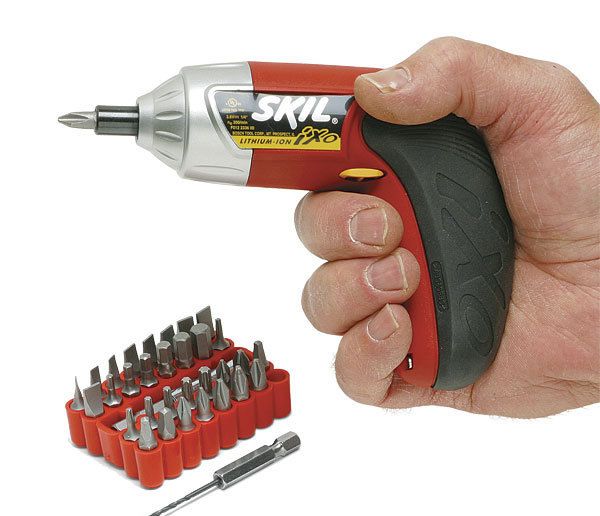 When I want to tap in a few 18-ga. brads, I don't reach for my 24-oz. framing hammer. Driving screws is no different. When I first saw this new screwdriver from Skil, I figured it was designed for small jobs like driving three dozen #6 screws into a length of piano hinge. It does much more.
In keeping with the current industry rage of developing new lithium-ion cordless tools, this one is driven at a single-speed rate of 200 rpm by a 3.6v rechargeable battery, which packs a surprising punch. To test its limits, I drove half a dozen #10 by 3-in. deep-thread screws into a block of white oak, without pilot holes, and the battery held up fine. Lithium-ion batteries are engineered to hold a charge much longer than other types.
This tool is incredibly comfortable in hand, with a rubberized handle and a two-finger trigger. Green and red lights indicate when the switch is set to forward and reverse. It comes in a sturdy metal can with a charger and a 34-piece set of driver bits.
—William Duckworth is a contributing editor.