Bosch - Impact Driver
Bosch's line of impact drivers feature high torque in small packages, weighing in as low as 3.5 lbs. for the 9.6v model.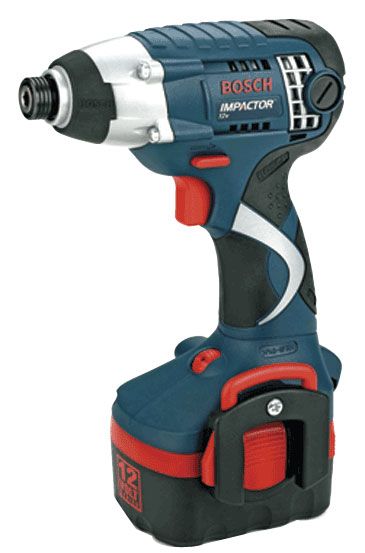 The new line of Impactor fastening drivers (most other manufacturers call them impact drivers) from Bosch offers more torque than standard drills. The Impactor drivers are battery powered and come in 9.6v, 12v, and 14.4v sizes (models 23609, 23612, and 23614, respectively), offering 950 in./lb., 1050 in./lb., and 1150 in./lb. of torque, respectively. Each tool features a variable-speed trigger and a built-in LED work light for dim conditions, and comes with two batteries, a charger, and a carrying case.