Cutting Circles Revisited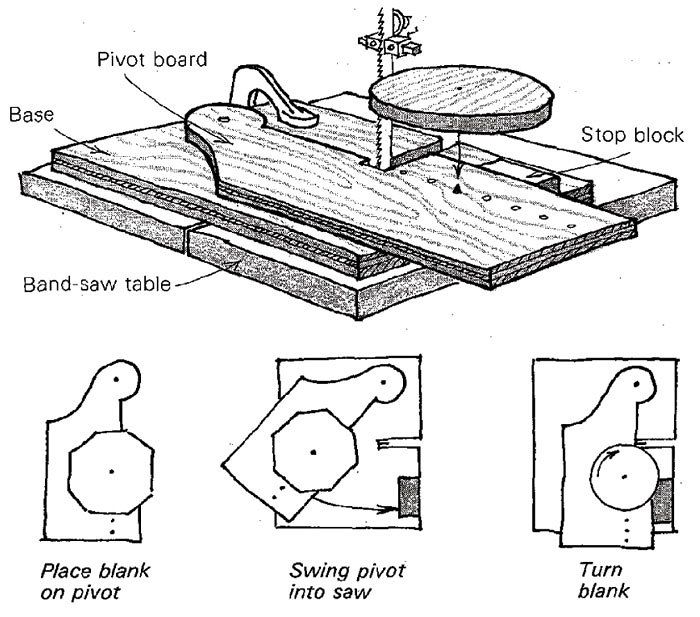 I made Larry Green's bandsaw circle-cutting jig and found it was difficult to set blanks on the jig in the desired center. So I built a pivoting jig that solves this problem and has other advantages.
The jig, made of plywood, has a base, a pivot board and a stop glued to the base. To use, clamp the base to the saw table so that the pivot pin and the circle holes are lined up with the front of the saw blade. Pull the pivot board off the base, install a pin in the desired circle hole and center a blank on the pin. Fit the pivot board back on the base, swinging it back clear of the saw blade. Now start up the saw and swing the pivot board into the saw blade, which will cut a reverse circle in the scrap area of the blank. When the pivot board hits the stop, rotate the blank to cut the circle.
An advantage of the jig is the ease of changing circle diameters. Just pull off the pivot board and reposition the circle center pin there's no need to remove the whole unit.
Jerry Elvin, Nezperce, Idaho
Fine Woodworking Magazine, June 1979 No. 16