A Short History of Clocks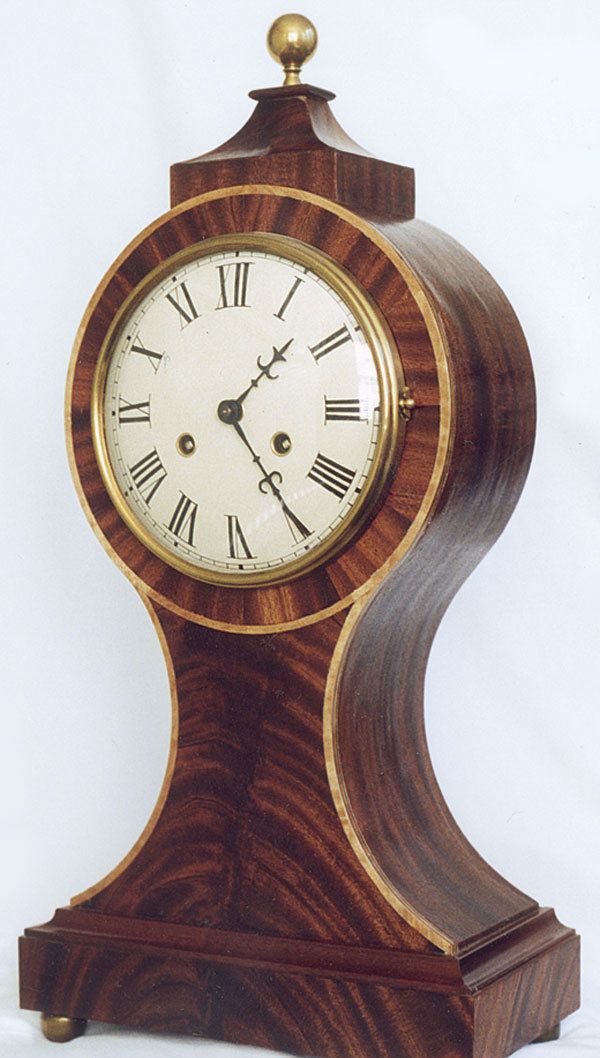 The clock became an article of furniture as a result of the discovery by Galileo of the pendulum, which made necessary a long case to protect the cords and chains on which the weights providing the movement were hung.
It is true that clocks motivated by coiled springs had been known before this time, and that such mechanisms were sometimes housed in ornate wooden cases, but it is the long-case clock that is generally meant when speaking of clocks as a furniture type.
The first long-case clocks appeared towards the end of the 17th century and continue to be made to the present day. The majority of contemporary long-case clocks (often referred to as grandfather clocks) imitate, not always very exactly, various period-clocks, since they are usually seen as a more traditional object. But for most of their history long-case clocks accurately reflected the current styles and esthetic sensibilities.
Late 17th-century examples are typically veneered and decorated with parquetry; 18th-century clocks are most usually designed on strict classical lines, often based on architectural design principles; 19th-century clocks can be found for whatever stylistic revival happened to be in vogue at the time.
Graham Blackburn is a furniture maker, author, and illustrator, and publisher of Blackburn Books (www.blackburnbooks.com) in Bearsville, N.Y.