Panasonic - 15.6v Cordless Drill EY6432
Panasonic's 15.6v drill-driver features a 3.5 AN Ni-MH battery and 18 clutch settings.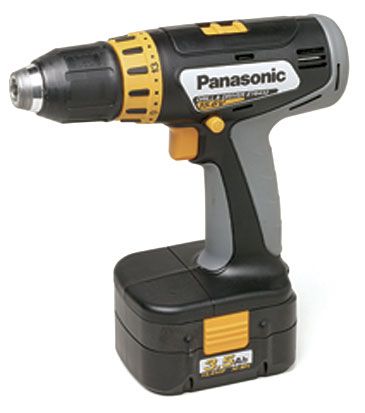 Measuring only 8 1/2 in. long without a bit, this 15.6v drill is light and capable of operating in tight places. And it out drove all of the 18v drills on a single charge.