Starrett - Combination Square 434-12-4R
The Starrett combination square features a chrome blade with an easy-to-change rotating blade.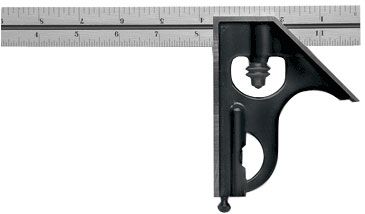 This model had a hardened head and a chrome blade. The small, tabbed washer prevented the lockbolt from rotating and allowed easy reversal of the blade. I think this is hands down the best tool on the market. It was very easy to use and to read.