General - 14-in. Bandsaw 90-100 M1
General's 14-in. bandsaw features a steel frame, aluminum wheels, aluminum rip fence, and runs at two cutting speeds.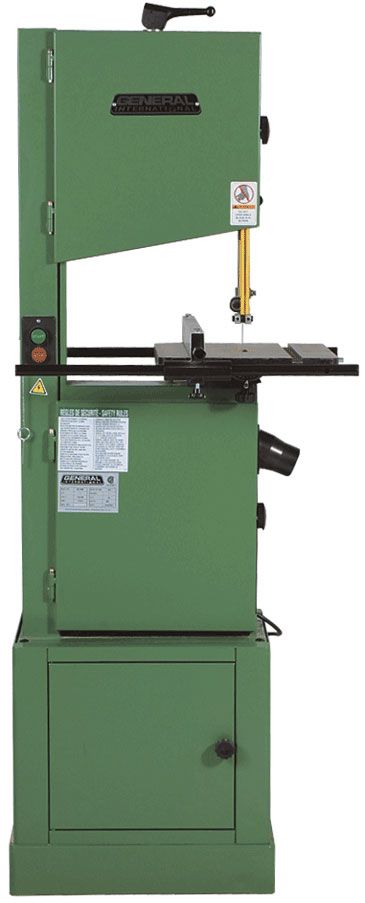 The bandsaw is a versatile tool that rips, resaws, crosscuts, and cuts curves. And when the table is tilted, it makes all kinds of angle cuts, too. Plus it can be used to cut tenons, dovetails, and various other joints. The 14-in. size is good for most small shops, so we decided to test nine popular models on the market, evaluating them for wheel roundness, alignment, blade tension, and table flatness.
The General is a twin of the Shop Fox. The 15,000 psi of tension it applied to the blade was matched only by its twin (neither has a built-in tension gauge). It tied for the highest resaw capacity. Test cuts were acceptable but required a slightly slower feed rate when resawing. It has a decent fence, but blade-drift adjustment is limited. Vertical alignment of the wheels was poor, and the guide bar and attached thrust-bearing deflected easily when pushed front to back.