Tablesawn Dovetails
Accuracy and hand-cut look in half the time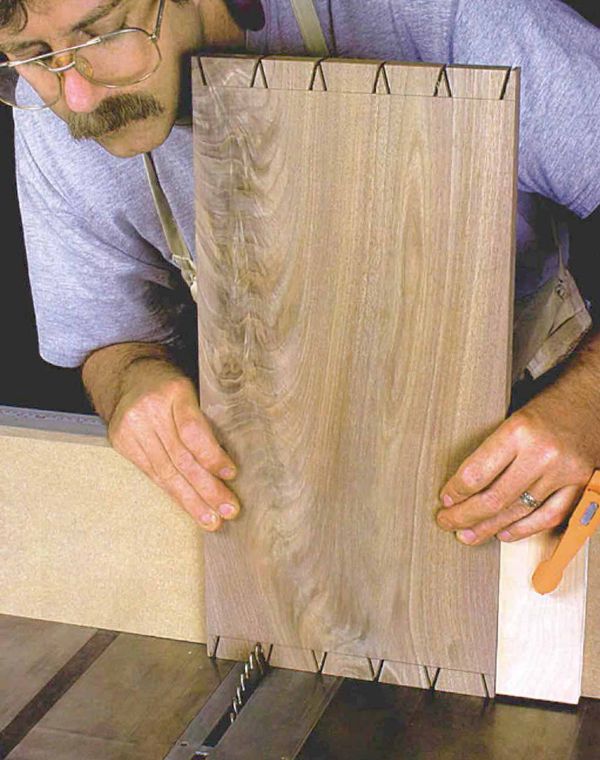 Synopsis: Steve Latta's method of cutting dovetails on the tablesaw guarantees accuracy and lets you control spacing and size. It ensures square cuts, helping with an accurate transfer and a better joint. You can also run a stack of parts in one pass. In this article, Latta shares his tips, including sharpening the sawblade to your favorite dovetail angle and rabbeting the tails before cleaning out the waste.Through- and half-blind dovetail joints are explained.
Dovetailing—time-tested, reliable and strong—is also ornamental and should reflect the personality of the builder. For this to happen, the cabinetmaker must control the number of pins and tails and their size and spacing. Unfortunately, most router dovetailing jigs don't allow for that type of expression. The appearance of the final joint, with thick pins and uniform spacing, is void of personality.
Hand-cutting represents the other end of the spectrum. The size…
Start your 14-day FREE trial to continue reading this story.