Lemmer Spray Systems - Turbine HVLP Sprayer T-55
The T-55 portable spray system is design for furniture finishing, and can handle products including varnish, urethane, lacquer, stains.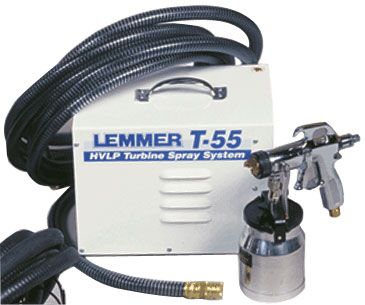 Pros: The T-55 is an extremely comfortable sprayer to use, and it comes with a well-written, informative instruction manual. Of the units tested, the T-55 has the best turbine filtration. The sprayer comes with a viscosity drip cup and is equipped with a 14-ft.
power cord.
Cons: The T-55 has a slightly stiff air hose and no air-reducing valve.