Rolair - Rolair JC10 Air Compressor
Quiet at 67 db.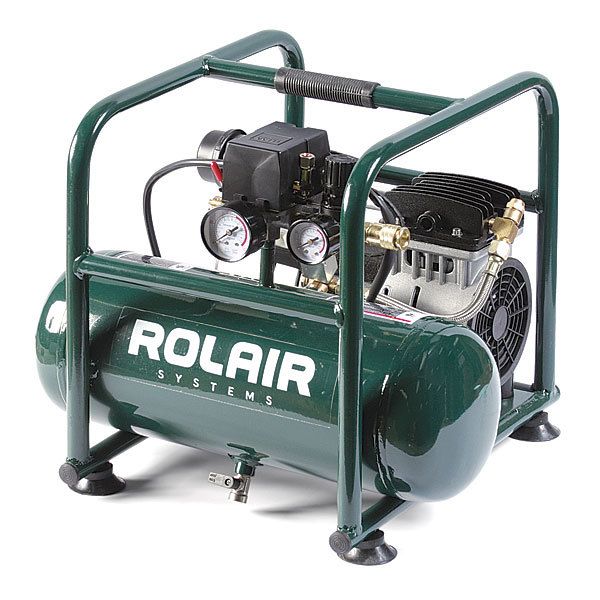 A Truly Quiet Air Compressor
I have two pneumatic nailers (18 gauge and 23 gauge) for making jigs in my shop and hanging molding in my home, but until recently I almost never used them. That's because my compressor was very large, very heavy, and very loud. In my shop, the noise was just too much. When I needed it for renovations in the house, I had to run a long hose from my shop because the compressor was far too difficult to move into the house (and there's no way I'd subject my family to its horrible racket).
All of this changed when I bought Rolair's JC10 (1 hp, 2-1/2-gal. tank) hand-carry compressor. It is unbelievably quiet. Standing next to the compressor and taking readings at ear level, I measured its noise at 67 db. At 10 ft. away, the noise level dropped to 62 db. That's quieter than your alarm clock and normal street noise. You can easily carry on a conversation without raising your voice while it's running. At just 39 lb. it's also light, so I have no trouble carrying it into the house.
I've used the JC10 quite a bit for making jigs in my shop and for hanging crown molding in the kitchen. It has no problem keeping up with the nailer regardless of how fast I go, and it is so quiet that neither my wife nor my kids have noticed it. The JC10 is the perfect compressor for my nailers, which are getting much more use now.