Holtey - Norris-style Plane No. A 13
An impecable Norris-style smoothing plane hand crafted by noted planemaker Karl Holtey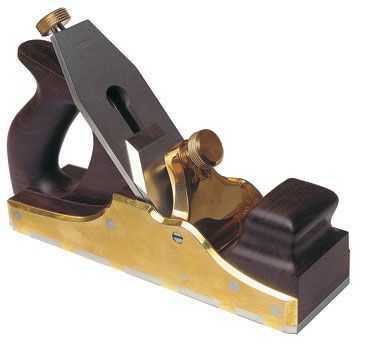 Forget for a moment about the price tag, equal to a few woodworking machines or dozens of other hand tools. Forget about the year or so wait. Just take a look: The Holtey Norris-style No. A 13 is one beautiful plane. That planes are still being made with such impeccable craftsmanship—in the grand tradition of the best British smoothing planes—is worthy of appreciation in itself. The price is indeed staggering, but it should be weighed against the enjoyment of using this plane and the many generations it will last.
Karl Holtey (pronounced HOLE-tie) builds planes largely by hand. Using a construction method once common for the best planes, he dovetails the steel sole and gunmetal sides together (no small trick—the dovetails are flared in both directions) and infills the interior with rosewood. Typical of his attention to detail, he drills the infill for oversized sleeves and rivets through the sleeves so that wood movement won't affect the bedding and stability of the iron.
The iron is made of superior A2 steel, an alloy with fine grain structure (to hone to a very keen edge) and abrasion resistance. It stays sharp a long time. It's bedded at 50°, which provides a slight advantage for planing the most difficult woods. The silky smooth adjuster, similar to a Norris' with depth and lateral movement, is extremely precise—it deepened the cut a tiny 0.015 in. for every complete turn.
There are many more details that Holtey has worked out in this plane, but let me just say that it works wonderfully, as well it should. Can it handle woods others can't? Yes. Once you have tried it, there might be no turning back. It's just a matter of rethinking that second car. It is made in England.