A Game Plan for Big Cabinet Jobs
Good shop drawings, the right materials and accurate machine setups are the keys to success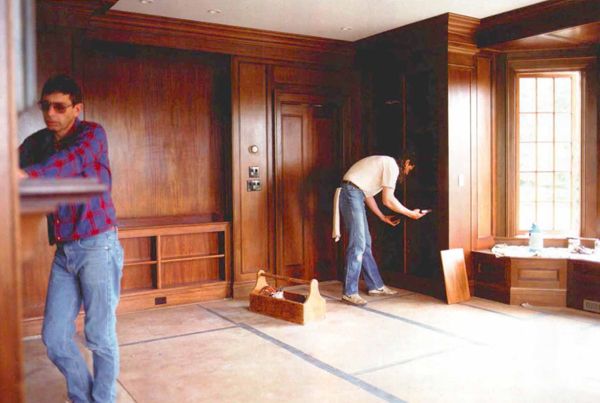 Synopsis: John W. West explains starts big jobs (like putting in a library) by making painstaking measurements on story poles, choosing materials, and tuning up his equipment. He details the options for materials and how they vary and what he does to tune up tools. He offers tips such as building for the outside dimension of the box. All the work you do ahead of time, he says, will pay off during assembly, and that includes prefinishing the pieces. Side information addresses using a cabinet-saw jig to square up sheet goods.
Over the years, I've built close to 20 libraries for residential clients. To me, these rooms of cabinetwork and millwork are interesting for their variety. A library—more than any other room in a house—brings together a lot of different components. Case work, shelving, drawers and pull-outs, frame-and-panel doors, glass doors, paneling, and unique moldings all make up the finished…
Start your 14-day FREE trial to continue reading this story.