Relief-Carving
Tricking the eye to create a different perspective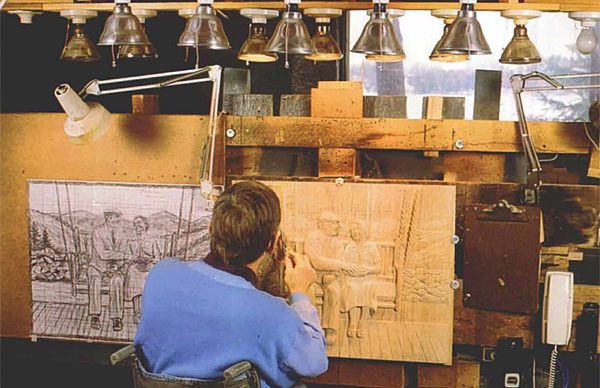 Synopsis: John E. Meyers compares relief-carving to a magician's tricks; here, he explains how to visualize the foreground and background as many layers. He talks about how to prepare the drawing, glue up the panel stock, and transfer the drawing onto the stock with dark chalk or carbon paper. He teaches beginners how to rough out the relief, shape the major forms, and define the details. He sands and sometimes frames his completed carvings.
I've always been fascinated with relief carvings. I am amazed how much emotion and detail carvers can create by shaping two-dimensional images in a relatively thin slab of stone or wood. It's really something of a magician's trick: By "tucking" one piece of a person or object behind another, you can tell a visual story in what appears to be a miniature version of the real world. That's satisfying on a very basic level. Relief…
Start your 14-day FREE trial to continue reading this story.