Antiqued Pine Furniture
Distressing won't hide sloppy work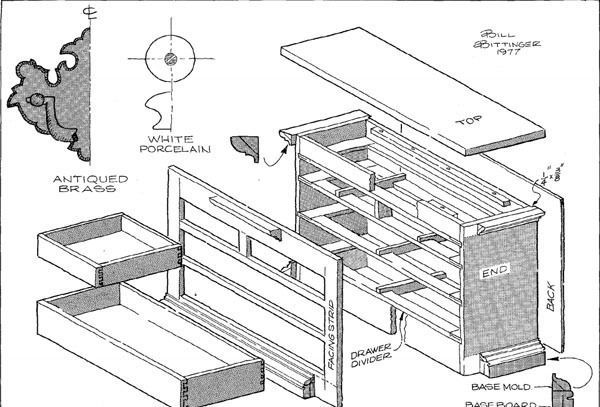 Synopsis: B.D. Bittinger says antiqued pine furniture designs are based more on feeling than fact. If you take on a project that you intend to distress or age, it is even more important that the workmanship be of the highest quality. Antiquing and distressing will not cover or hide sloppy or careless work. Bittinger explains which pine is best to use and offers tips for working it for best results. He describes how to tackle projects including carcases, drawers, doors, and moldings. Distressing is a matter of experimentation, and you'll learn how to finish a piece to complete the aged look.
Antiqued pine furniture has become increasingly popular in recent years. This style of furniture is characterized by thick (1-in. to 1-1/2-inch) table and case tops, and correspondingly sturdy carcase construction. It is constructed from knotty white pine. The antiqued and distressed finish is medium dark brown, with…
Start your 14-day FREE trial to continue reading this story.