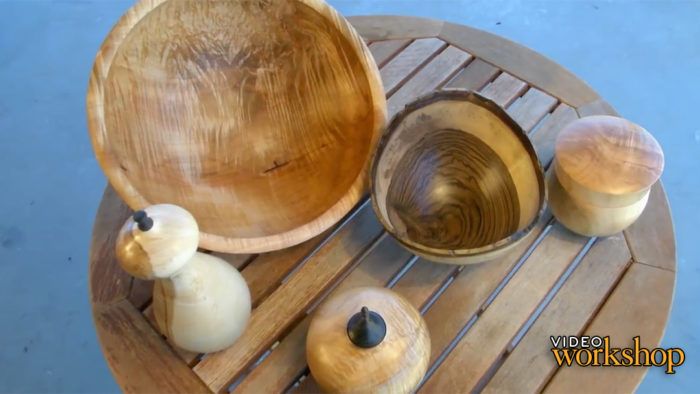 In this video workshop, acclaimed turner Mike Mahoney shows you how to assemble a top-notch woodturning tool kit–complete with sharpening demonstrations on each of the tools mentioned. Then Mahoney takes you step-by-step, through the turning process as he creates five unique unique projects including basic and natural-edge bowls, a lidded box, a pepper mill, and a memorial urn.
Produced by: Lisa Raleigh and Ed Pirnik; Video by: Gary Junken; Editing by: Gary Junken and Mike Dobsevage
Purchase this Video Workshop on DVD.
Purchase this Video Workshop as a digital download.