Build a Basic Workbench with Built-in Storage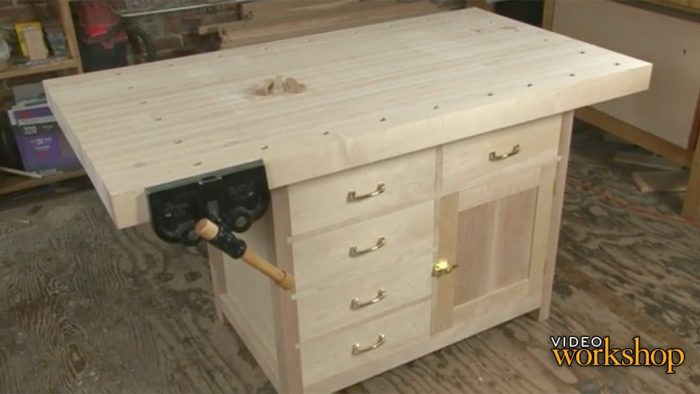 In this video workshop, Philip C. Lowe shows you step-by-step, how to build the very same workbench that has served him for over 40 years. Its relatively small size means a craftsman can reach a workpiece resting on its top from all four sides—but don't let its small footprint fool you. Down below, this bench is packed with plenty of storage for your favorite tools.
Produced by: Ed Pirnik; Video by: Gary Junken; Editing by: Tom Olivares
Purchase this Video Workshop on DVD.
Purchase the project plan.