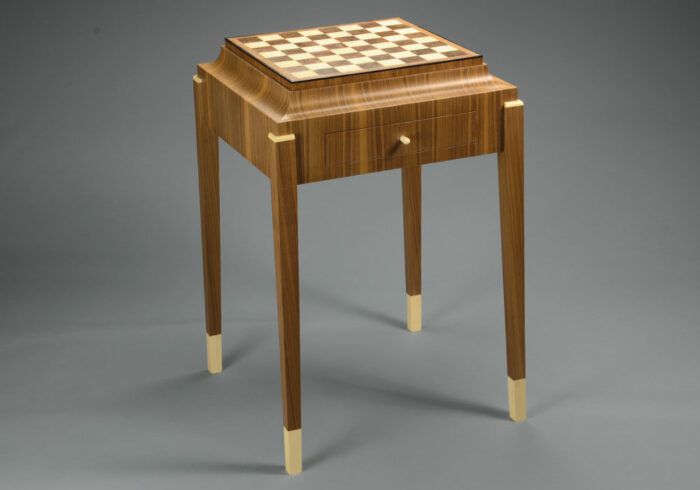 This project started as a series of veneer exercises from Craig Thibodeau's book, The Craft of Veneering. Bill started with the parquetry chessboard top, then challenged himself with veneering coves and creating the waterfall effect on the apron. He saw Craig's example of the chess table in the book and was inspired to complete the entire table, not just the board.
POPLAR, EBONY, WALNUT, HOLLY, 23D X 23W X 34H
—Bill Schneck, Annapolis, Md.
From Fine Woodworking #305