Gallery
A Madrone Cabinet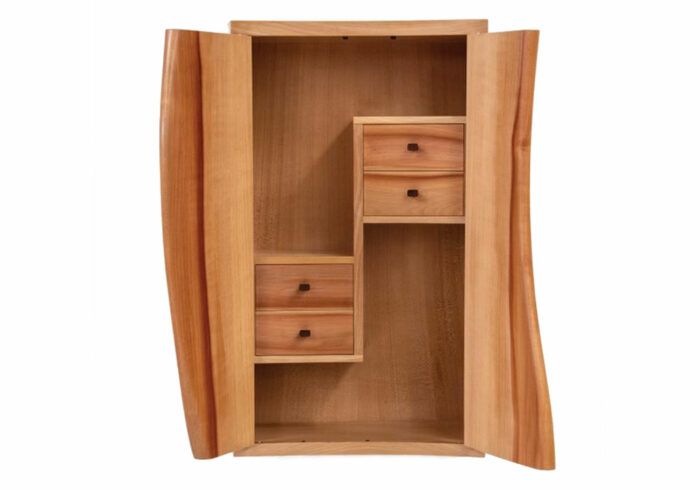 Made almost entirely of madrone, this cabinet is meant to pay homage to the tree by evoking, with its wavy-edged doors, the madrone's signature peeling bark. It's Marcus's hope that those who interact with this cabinet encounter some of the childlike satisfaction experienced by anyone who has ever peeled a piece of bark from a shedding madrone tree.
MADRONE, MANZANITA, MAPLE, 7D X 13-1 ⁄ 2 W X 22H
—Marcus DiMaggio, San Luis Obispo, Calif.
From Fine Woodworking #305