Gallery
Walnut Desk with a Maloof Chair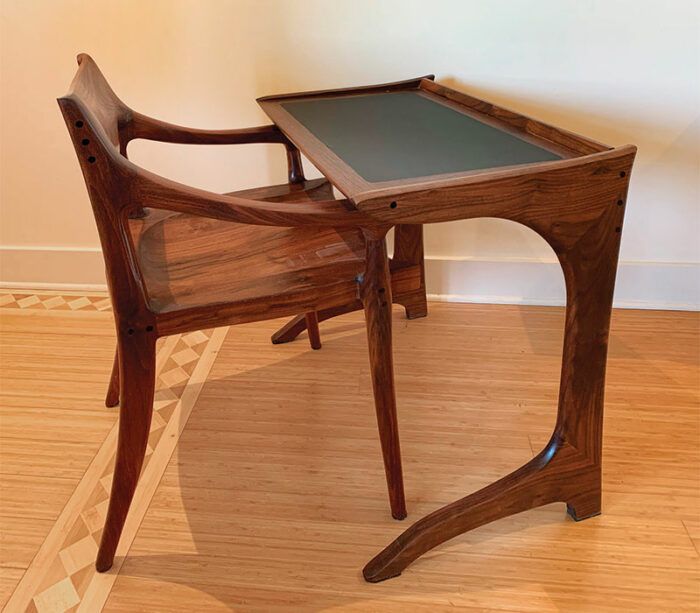 Ever since reading an early Fine Woodworking article on Sam Maloof (#25), Richard had a goal to make a Maloof chair. He's now made five but wanted to build a desk to go with the chair. Together, they make use of the design and curves of some of Maloof's work. The desk has an inset working surface of plywood covered with furniture linoleum.
WALNUT, 17D X 27W X 27H (DESK), 21D X 22W X 31H (CHAIR)
—Richard Stanger, Venice, Calif.
From Fine Woodworking #304