Gallery
A Bench Designed With Influence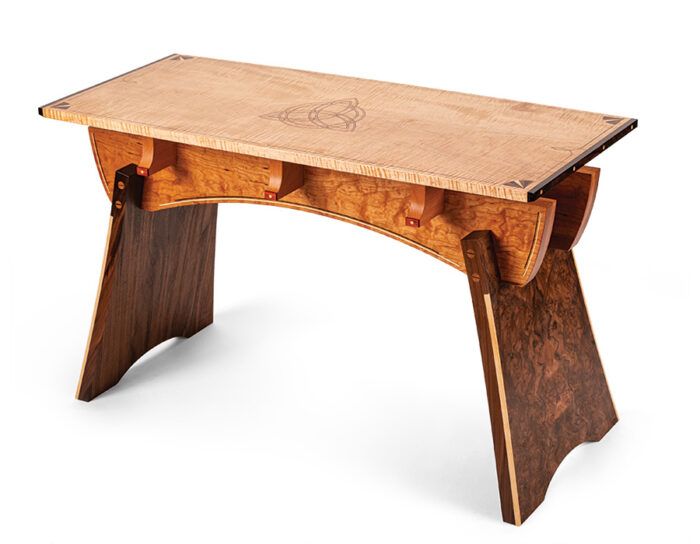 A combination of influences led to the final design of this bench. The basic form came from Japanese architecture, while the stringing  and fans were inspired by the work of Garrett Hack and Frank Strazza.
VARIOUS HARDWOODS, 18D X 43W X 25-1 ⁄ 2H
– Stephen J. Paddison, Knoxville, Tenn.
From Fine Woodworking #298