Gallery
A 20th Century European Desk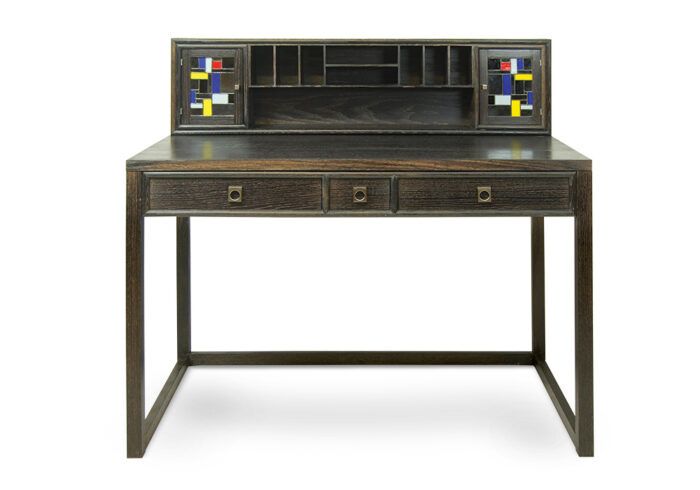 This desk is a combination of European modernist styles from the early 20th century. The basic design is modeled after a 1905 desk by Josef Hoffmann. Daniel made the stained glass panels in the style of Dutch artist Theo van Doesburg.
RED OAK, HICKORY, MAPLE, 24D X 48W X 42H
– Daniel Schneider, Champaign, Ill.
From Fine Woodworking #298