Gallery
Hufschmid extended scale 7 string 'Tantalum' model!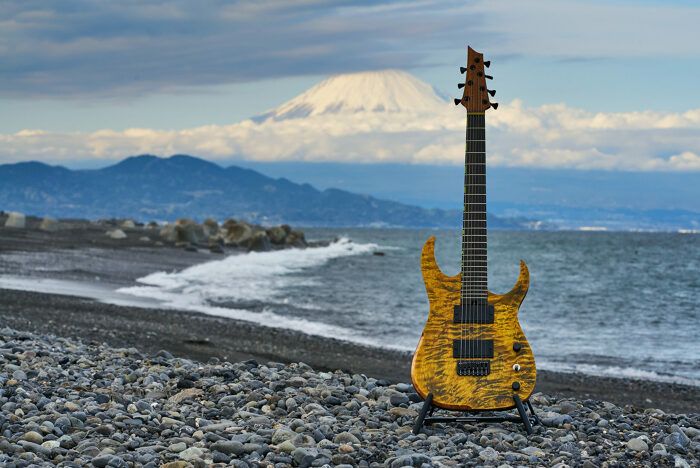 My new build which I have just completed for a customer in Japan!
The guitar comes with a gorgeous ONE PIECE quilt maple top, a premium 'West African Ebony' fingerboard featuring a 666mm scale and perfectly quartersawn 'Sipo Mahogany' one piece neck + body!
This unique instrument features the world's first yellow/lime glowing fingerboard block inlays: © registration number: w9EsnCvJy7fwlfqJ
The world's first TORLON® 4203 nut! Copyright registration number: ©qIYcyYIYUNflhw03
http://hufschmidguitars.com