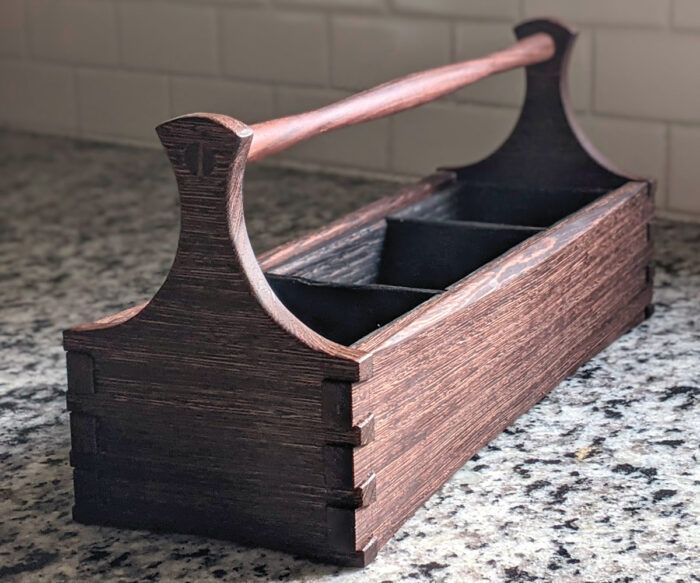 This tea caddy gave Albert the chance to explore different wood textures in a single piece. The open grain of the wenge, the smooth rosewood handle, and the charred red oak liner all give a different experience when felt with the hands. It's inspired by the work of Peter Spaulding and Michael Cullen.
WENGE, RED OAK, EAST INDIAN ROSEWOOD, 4W x 13L x 6H
– Albert Kleine, Laurel, Md.
From Fine Woodworking #294