Pore-filling Red Oak for an Arts & Crafts Table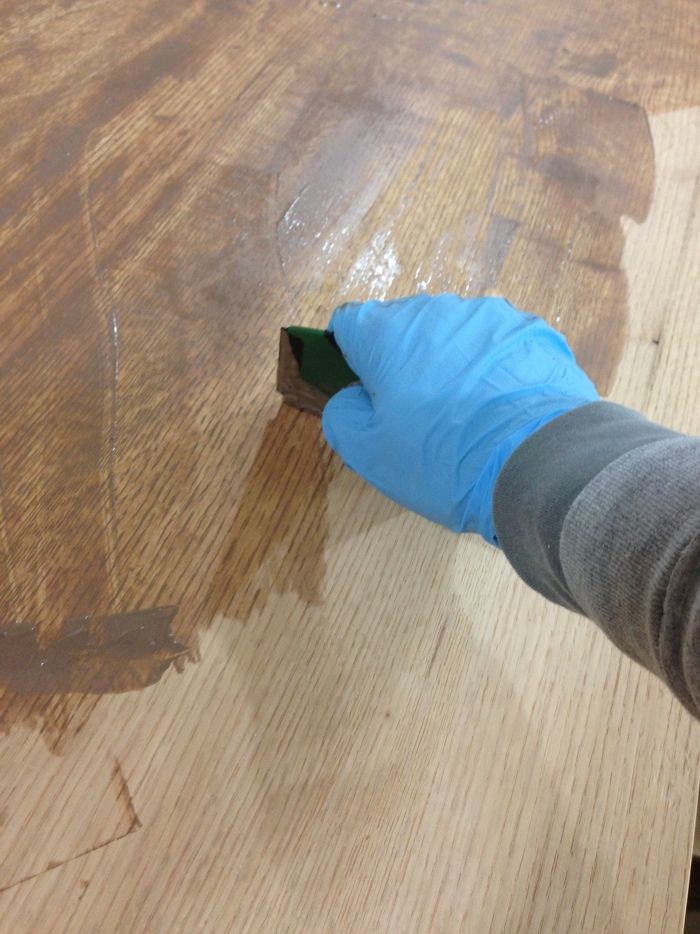 When I chose red oak to build this Arts & Crafts library table designed by Eric Keil, I knew that I would need to get creative in finishing the top. Red oak is a porous wood, and I really wanted a smooth top without any little divots that could catch the tip of a pencil as I wrote on it. I scratched my head for a while, deciding how best to fill in those pores, before I finally settling on what should have been an obvious plan: Use pore filler.  
I had already planned on using dyes and stains, like in this Nancy Hiller article, to give the wood a traditional Mission look. (Note: Finishing guru Jeff Jewitt has written similar advice in this article.) The basic process comprises two steps: Dye the wood to bring out the figure, and follow it up with a stain to bring out the grain. But in lieu of stain, I ended up using brown pore filler. And since I'd need to sand out the pore-filler pretty heavily – and didn't want to risk sanding out the color if I dyed the wood first – I applied the pore-filler before the dye. 
Using the pore filler (I went with a water-based version) was simple. I just spread it out and scraped off the excess with a plastic card scraper. After letting it dry overnight, I used a random orbit sander to even out the surface, starting with 100-grit paper and working up to 220 grit.
Once it was smooth, I mixed TransTint Mission Brown dye with water and wiped the whole thing down – tabletop, drawers and base. The water had the added bonus of raising the grain, so I went back and sanded everything up to 220. Once that was done, I covered it all with four quick coats of shellac that I rubbed out with steel wool. Then everything got a coat of brown wax.
The finish looks great – the tabletop is super smooth and darkened pores give it a dramatic effect.