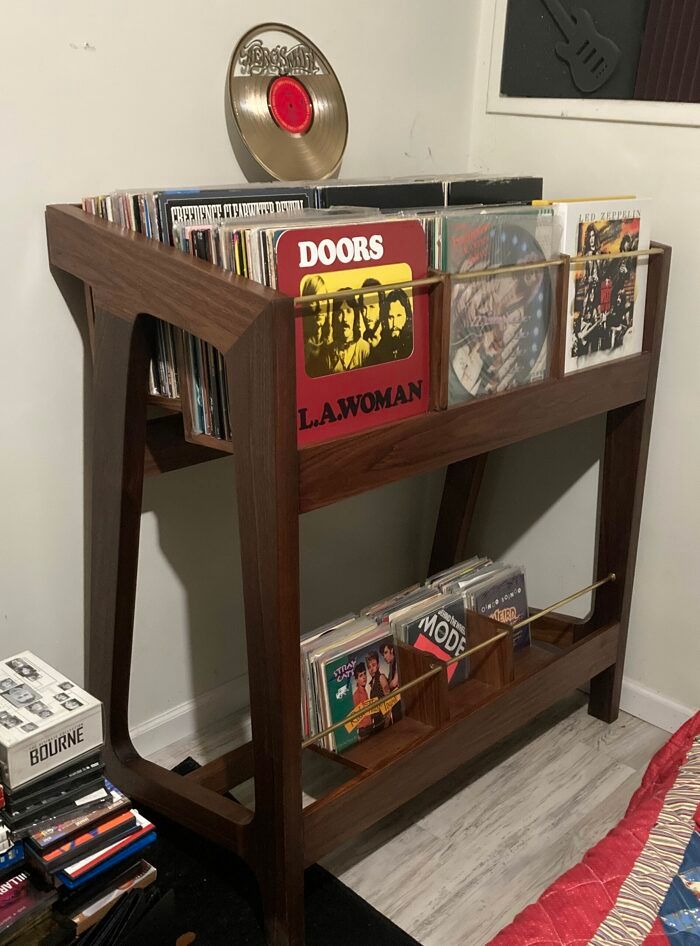 A Kai Takeshita design.
This record display will hold both LP and 45 records
Each section is 9" deep and the entire display will hold nearly 300 records. The shelves are tilted at 6 degrees providing optimal searching experience. Made using Black Walnut and brass trim and finished with oil.  A great way to show your collection.