Gallery
Moon Keepsake Box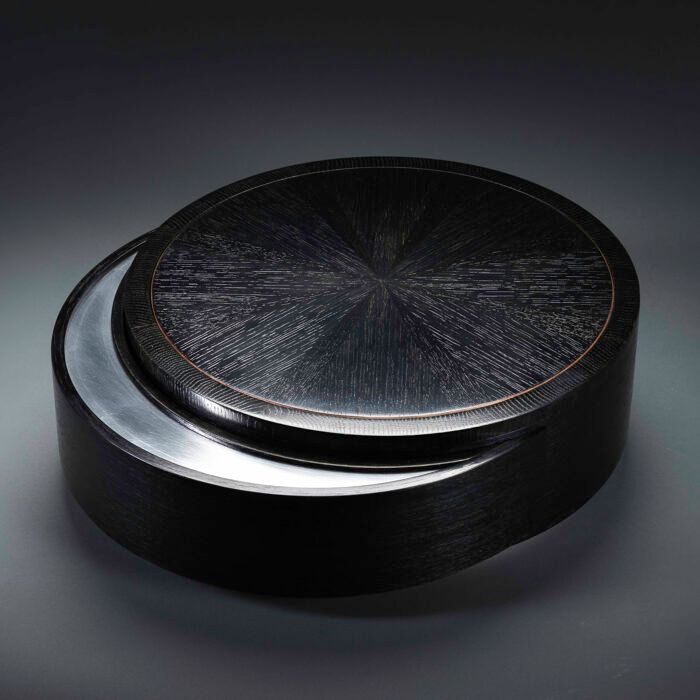 Radial Matched rift-sawn walnut and white oak lid. The case is a coopered white oak ring, wrapped in a horizontal grain of walnut to match the bent laminated vacuum formed 'moon' drawer front. The drawer is piston-fit with a curved front and hand cut dovetails in cherry with a walnut bottom. Inset in the 'moon' drawer front is aluminum (to be braised with a sterling veneer and engraved) which compliments the matching ring that supports the box. Ebonized and finished with shellac.
Full Build: https://youtu.be/i3j9Xy33s_s?t=24
It serves as a place to keep the letters, keepsakes, and remains of my son, Saber.