Gallery
Curves, Contrast, Shelves and Cabinet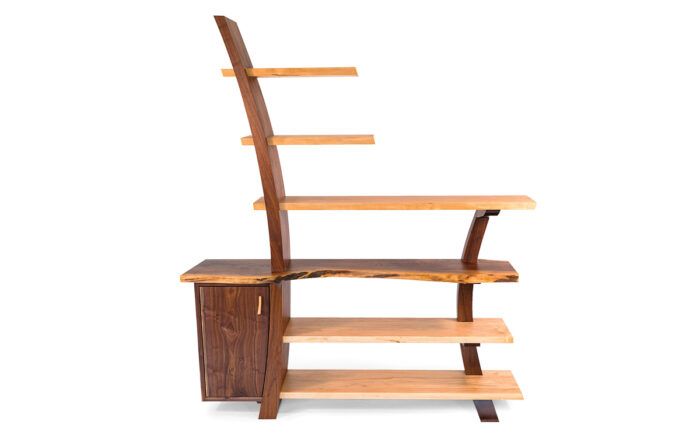 The goal of this design was to blend contrasting wood tones, mixed curves, clean lines, live edges, and cantilevered shelves. A live-edge piece of walnut, used for one shelf, dictated the overall width of the unit. The tall vertical curved piece provides stability with its width and a spine for the cantilevered shelves. The cabinet on the end adds function and form.
WALNUT AND MAPLE, 16D X 72W X 82H
– Pete Rodrigues, Durham, N.C.
Photo: Eliza Stewart
From Fine Woodworking #290